Meet MAFI Asia
As a new company started a year ago, the four team members are all "young" irrespective of their age. They came from different industries and are professionals in different area.
Luke Lu
He joined in just three months ago as the Category Manager of MAFI Asia. Luke is specialized in product designing, PPAP sample and testing process and he is familiar with die-casting parts, plastic parts, sheet metal parts, spinning parts, and fasteners. Luke spent the first three months as a key player during the whole process of trouble shooting any deviations as well as the development of the new product family. Going forward, he is expected to continuously support the development of new product and the improvement of the existing product.
At home, Luke is a caring father who has a 1.5-years-old daughter. His wife enjoys making delicious desert which Luke likes to share a bit while feeding the girl baby.
Emma Zhang
Joined MAFI Asia in January 2020 as the Customer Service Representative. Emma is familiar with the operation in logistic, order management as well as import and export business and domestic sales and purchases.
Emma is married and the young couple lives very close to her parents, so they often visit them. She likes spending time in gym, sometimes she goes in AM and PM. She often shares healthy food and exercise experience with the team to help us to achieve a better life quality.
Jasmin Shen
She has more than 20 years' experience as a financial and accounting profession in different industries including automotive, construction material, property management, electronics as well as audit services. She fit well the role as the Finance Controller to make sure each business transaction is under tracking and, ensure the safety of company assets as well as to manage the routine in the respect of MAFI company reporting and China tax and statutory reporting.
Jasmin has a daughter who is now studying abroad, due to the pandemic, they have not met each other almost a year. They often exchange their excitement about music through video communication and it keeps them close and they do not feel separated.
Andy Zhao
Andy is the VP of MAFI Asia responsible for sales, supply chain, quality in Asia region as well as looking after the operation of MAFI Asia which is a small office located in downtown Shanghai. The office is not only the "war room" of Mafi's business center in Asia but also is a place where MAFI follows customer's direction to provide long term solutions by extending our experience with passion and curiosity. He is sensible to the opportunity in the market, and capable to deal with the challenges too.
"A global company gives us opportunity to acess
the resources, products, market and professional people"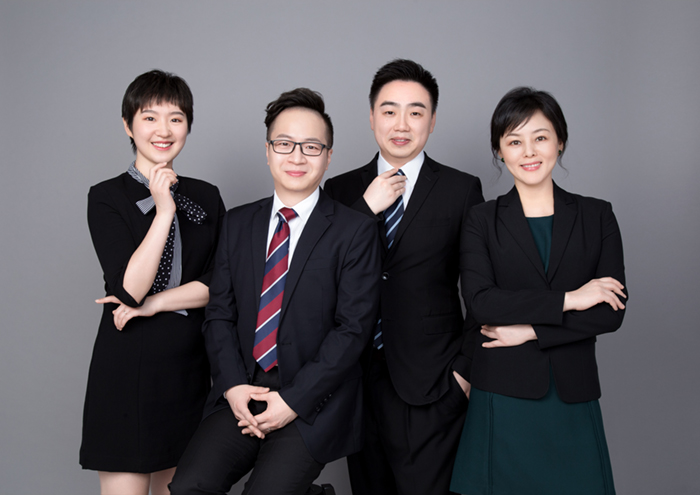 Andy; Tell us about working in a global company, benefits and challenges, especially in times like this, when physical meetings are more or less impossible.
A global company gives us the opportunity to access the resources, products, market and professional people from international perspective which is more diversified and for sure is more advantaged than the local based company says Andy.
Year 2020 brought us with enough fear and frustration due to the crisis of pandemic but at the same time opportunities. Since we lost the freedom to travel at the beginning of this year, it became more and more difficult for us to deal with the global business. Face to face is for sure more effective than video or audio conference. Without sitting in a same room, without firm hands shake, without gesture language, trust may be lost, and misunderstanding may occur. In order to improve the efficiency of the conference call, the meeting participants are required to be more prepared and more engaged.
Instead of going to the traditional seminar, I and my team member were able to attend some "Webinar" in our respective professional background which are mostly free of charge.
Last but not least, our headquarter in Mora, Sweden created an on-line trade show called MAFI Academy Park which is a very creative idea. Asian team visited the on-line trade show with the direction of MAFI Sales manager through a video live meeting. It is a great tool to show MAFI´s product in a vivid way. It is going to be very useful for the customer to understand the installation background of MAFI products.
MAFI Academy Park, our outdoor showroom in Mora; Sweden, with MAFI products, what use can you have for it in your region?
The MAFI Academy Park is a great tool to show our products by 3D display in the realistic background rather than the virtual 2D photo which significantly improves the customer's experience and saves the marketing cost. In our region, we can use it for multiple purpose. When we introduce MAFI as a new name to any potential customer, we can use the Academy Park show can quickly give them an idea about what MAFI does and where we are good at. We can also use the outdoor show for the any discussion regarding the product detail whenever it is with customer, supplier or within MAFI team. The Academy Park can also be used for the training of new employee. In general, the MAFI Academy Park is like a virtual window, through which we can selectively show the image, content and the value of MAFI.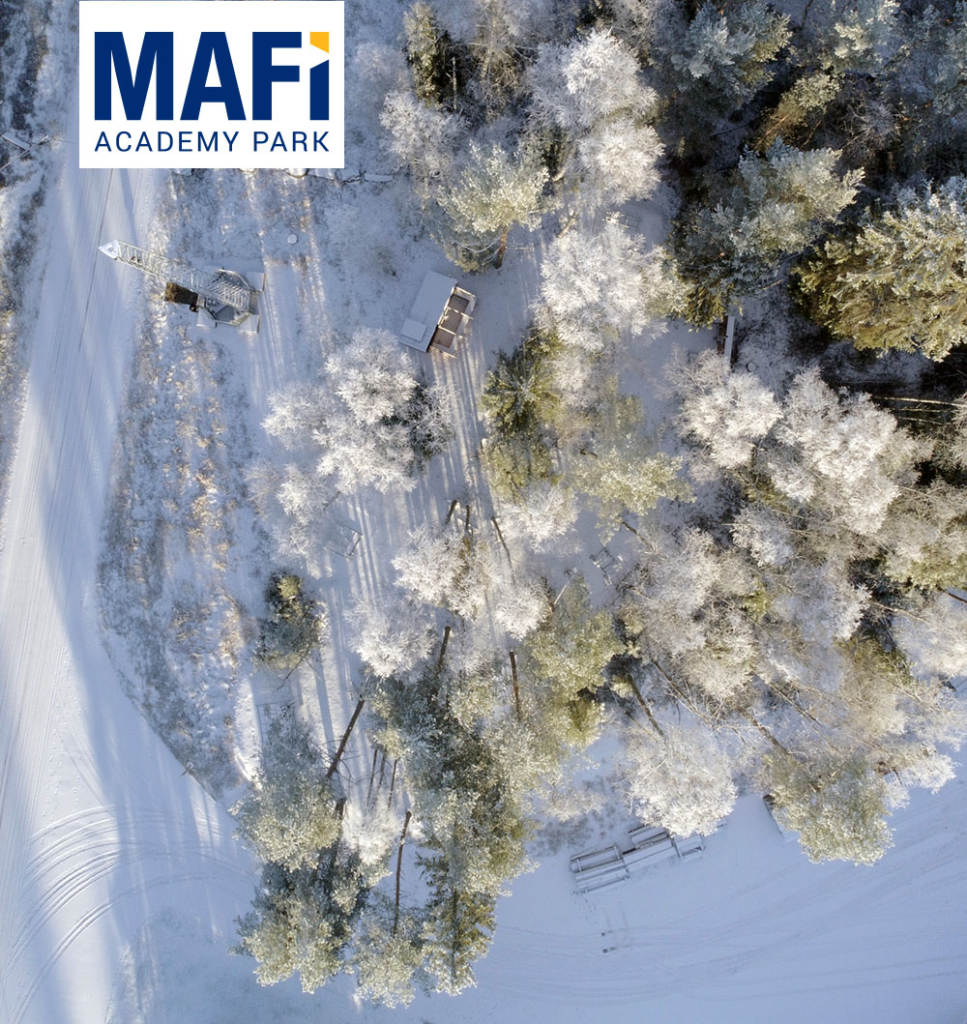 ---
A summary of 2020
The year has been challenging for the whole world as for the MAFI Group and still is.
However, this has also created innovation and reinforced the spirit in our company.
Our focus on the future is clearer than ever and we see opportunities around every corner.
I would like to express a big thank you to all our customers, partners; and last but not least to all the staff in MAFI Group.
Happy Holidays and a Happy New 2021 to You All!
Pierre Bengtsson, CEO MAFI Group
---